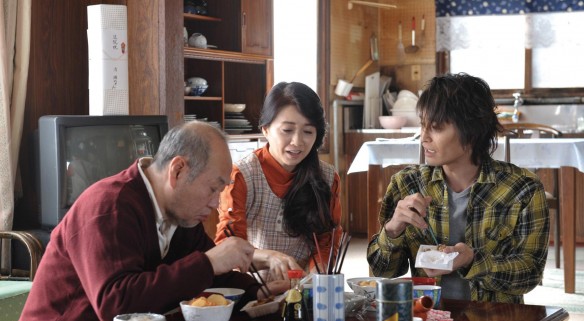 Mieruhi
DRAMA
2009
70 mins
Episode(s): 1
English
English

Kosuke (Shigeru Izumiya) struggles to carry on a family tradition of lamprey eel fishing on the Ishikari River. Discouraged by dwindling catches, his constant quarrelling with his wife leads her to leave him. After their divorce, his only son Tsuyoshi (Ken Yasuda) grows to detest his father and also abandons him and their rapidly declining hometown. Ten years pass and Kosuke doesn't hear a word from his son.

Now over 60, Kosuke contemplates getting remarried. "Tsuyoshi will probably never return home- I should renovate this house so we can start life anew when we get married…" But just then, Tsuyoshi returns. Facing hard times, Tsuyoshi has lost his bearings and can't seem to find his way. He has hit rock bottom and has nowhere to turn but to his father and the hometown he despises.

This program weaves a detailed tapestry of emotion as a father supports his struggling son to find himself.
Customers who watch this video also watch