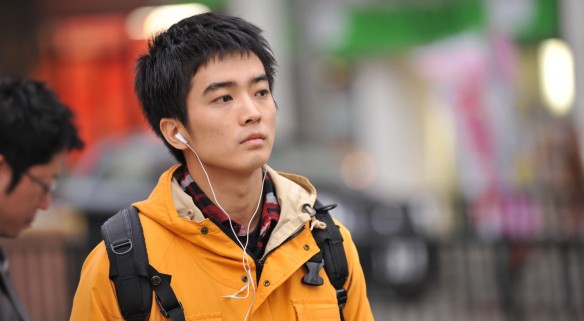 Ubasute
MOVIE
2017
70 mins
Episode(s): 1

none: None
English

Best Local Production at the 2015 Tokyo Drama Awards.

The "yutori" generation of Japan is accused of being one of the laziest in society. Being raised in a pressure-free education system, the "yutori" are often criticized for poor results and lack of drive in the workplace. Touma (Kensuke Owada), at age 27, struggles to keep a job, sleeps at an internet cafe, and complains about his every day with online friends. They blame society, and Touma, full of pride yet lost without a purpose, is about to drop out of it.

Frustrated with the elder generations telling him what to do, he wishes all old people were sent away, like the folklore "UBASUTE" where they are abandoned on a mountain. He finds an intriguing blog on the topic, and messages the blogger, a positive woman claiming to be his age. Little does he know, his new friend is actually a 72 year-old woman. Touma slowly learns how to face himself and improve his lifestyle thanks to their online conversations, and they finally get a chance to meet...

This film faces many issues of modern society around the world today, such as unemployment, an aging population, and changes in people's relationships due to the expansion of social media.
Customers who watch this video also watch