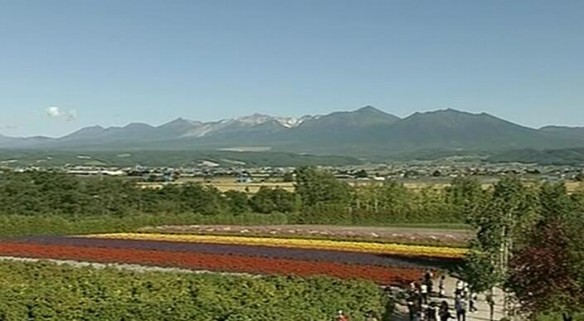 Hokkaido Garden Story
TRAVEL
2011
35 mins
Episode(s): 1
english
English

Hokkaido Garden Story captures the story of 3 individuals who are the creators of three different, well-visited gardens in Hokkaido. This program offers depth and interesting background stories about how these gardens came to be.

First introduced is Sayuki Ueno, a famous Japanese gardener, who founded Ueno Farm in Asahikawa. Her goal from the start was to create a beautiful English-style garden. However, Hokkaido's extreme weather patterns made it extremely challenging for her to create the garden of her dreams. It was one word of advise from a visitor that completely changed her perspective and saved her from her dilemma.

Following Ueno Farm is Tokachi Millenium Forest, created by Katsuhiko Hayashi. His goal was to create gardens and areas of nature that would allow visitors to experience nature in its purest form. However, when he opened the Tokachi Millenium Forest, his concept alone was not enough to lure in tourists. His annual visitors only added up to a dismal amount of people. Now, his site is teeming with tourists from across the country and people from over 40 countries have come to do coverage of what is offered there. This boom of visitors was sparked by one dynamic change in Hayashi's plan.

Lastly is Farm Tomita in Furano, founded by Tadao Tomita. Furano's lavender fields are now an indispensable part of Hokkaido's summer scenery, but according to Tomita, there was a time when all lavender fields were close to being completely destroyed. What saved his farm was one photograph. Not many people know of this story, which he shares in the program.
Customers who watch this video also watch