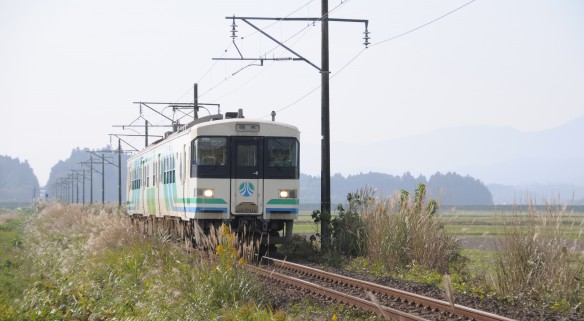 Railway Story:
Travelling through the Revival of Tohoku
DOCUMENTARY
2014
50 mins
Episode(s): 4
None
Japanese


Do you think the whole area of Tohoku is still a stricken region after the catastrophic tsunami, and still a forbidden place due to the nuclear plant disaster? The answer is slightly "yes"…but mostly "no"!

Although there are many problems to be faced, people of Tohoku are continuing their efforts to revive their beautiful land. Now, 95.4% of the railroads are restored, and new markets are bustling at the stricken fishing ports. 3 years after the disaster, travelers from around the world can now easily enjoy themselves whilst traveling in Tohoku.

This program is a 4-episode series, traveling in the Tohoku region from south to north by train, mostly along the Pacific coast that is an area reviving from the tsunami.

Tohoku is working towards restoration.
This series presents the exciting travels in Tohoku with its breathtaking sceneries, delicious local cuisines, comfortable hot-spring inns, world-heritage sights, historical tourist spots, and warm hospitality.
Moreover, 'Railway Story' will let you discover the hidden stories and traditions of Tohoku.
Customers who watch this video also watch