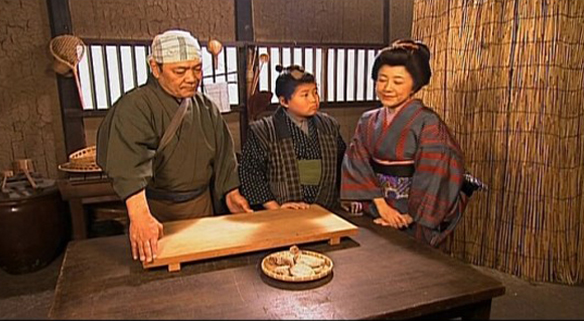 Ryori Mukashi-Banashi (Tales of Edo Cuisine)
ENTERTAINMENT
2013
45 mins
Episode(s): 8
English
English

This program takes you back in time to the Edo era of the 17th and 18 centuries, by recreating actual recipes of the time for the present.
You not only learn how to cook the meals, but also the historical background behind each dish.
However, this is no ordinary cooking show – it's a period-style drama, in which the cooking is carried out against the backdrop of the olden days of Japan, so you can see the origin of the ingredients we use today and how they came about.
You can also learn about popular Japanese souvenirs of the past from across the country.
Customers who watch this video also watch