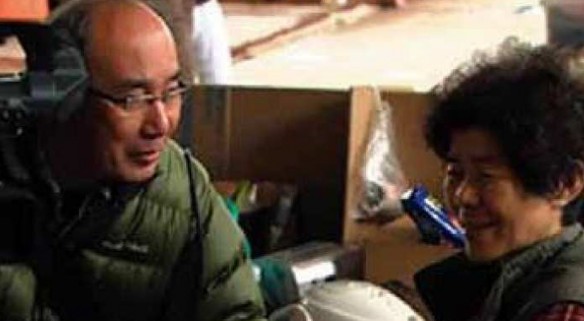 Tsunami Disaster: Heartache and Hope Through the Viewfinder – 49 Days of Life and Death –
DOCUMENTARY
2011
30 mins
Episode(s): 1

English
English

2012 New York Festivals United Nations DPI Bronze Award.
On March 11th, 2011, the Great Eastern Japan Earthquake of magnitude 9.0 leveled northeastern Japan. Kesennuma City of Miyagi Prefecture was torn apart. The subsequent tsunami and fires that broke out from fuel leakage lead to 1,500 people dead or missing from this town.
Shinichi Chiba, a cameraman from Higashi Nippon Broadcasting and a native of Kesennuma, captured incredible footage of the ruthless tsunami as it swallowed up his hometown.  His footage soon made worldwide news.
Though Chiba's family survived the disaster, his home was washed away without a trace by the tsunami. As a newly homeless cameraman, Chiba bears witness to the struggles of the people in his town as they piece together their broken lives.
This documentary is a dialogue with Chiba as he records the 49 days following the earthquake disaster. Here you will find a compelling story of Chiba's battle with loss--both his own and the heart-wrenching losses of his fellow townspeople.
Customers who watch this video also watch