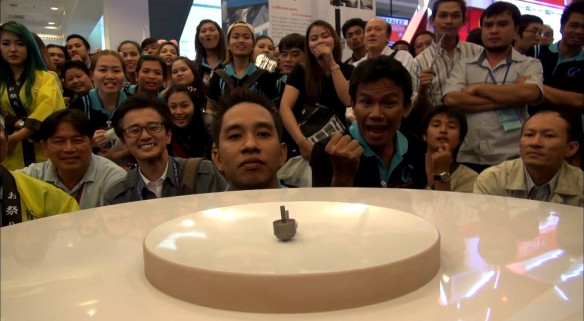 Spin to Win: World Tournament
DOCUMENTARY
2015
30mins
Episode(s): 1
English
English

This is the sequel to 'Spin to Win: Japanese manufacturers spinning their way to the top'.

The national "Koma Taisen – Japanese spintop tournament" which was began by workers at small manufacturing factories had gained popularity, and in its 3rd year in February 2015, a worldwide "Koma Taisen spintop tournament" was held.

In this tournament, 11 teams from 6 countries – America, South Korea, Thailand, Indonesia, Vietnam and Bolivia took part and battled against 18 teams from Japan. These Japanese teams were the winners of spin top contests over many areas of Japan, of which 500 companies had participated. The objective behind this spintop tournament is for the workers to develop their own products, to aim to sell them by themselves, and to expand and grow as businesses.

It can also be said that the true purpose of this tournament is to revitalize small manufacturers.
Customers who watch this video also watch