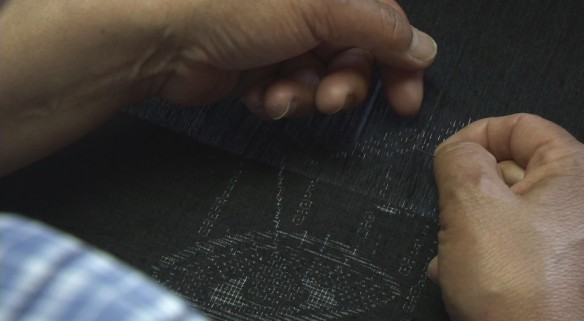 Yūki Tsumugi: The worldly recognised silk textile
Yūki city, Ibaraki Pref.
TRAVEL
2014
30mins
Episode(s): 1
english
Japanese


"Yuki Tsumugi textile" is designated as one of the Important Intangible Cultural Properties in Japan and is also listed on the Representative List of the Intangible Cultural Heritage of Humanity by the UNESCO.
Its origin, the fine 'Ashi Ginu silk' is said to have been offered to the emperor since the Nara period (8th century).
Twenty traditional steps from the yarn making to the weaving have been kept and used until today.
This documentary focuses not only on the world's exceptional weaving techniques such as 'Ito tsumugi' and 'Kasuri kukuri', but also the Japanese spirit of wearing Kimono.
*Part of the 'Beauty of Japan' series.
Customers who watch this video also watch