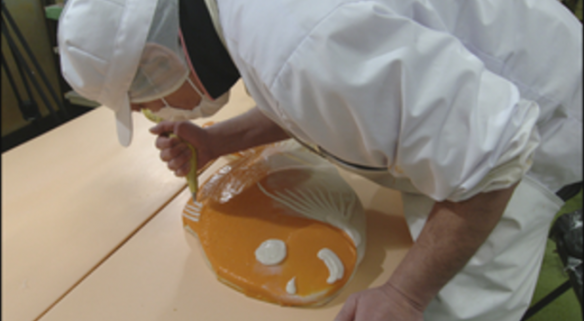 Decorated Festivity Dish: Kamaboko surimi
Toyama city, Toyama Pref.
FOOD
2015
30 minutes
Episode(s): 1
english
Japanese

Tai (Sea Bream) is a symbol of happy occasions in Japan. Kamaboko is a type of surimi; a processed seafood product made from white fish purée, formed in shapes, steamed until fully cooked, and served hot or cold. Tai-shaped Kamaboko is 'a must-have' on festive occasions in Toyama. The camera focuses on the passions of artisans who make the biggest decorated Kamaboko in Japan and their regional food culture.
Customers who watch this video also watch