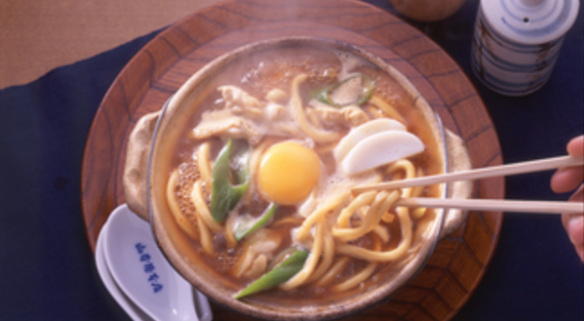 Nagoya's Home Food - Miso Udon Noodle (Nikomi Udon)
Nagoya city, Aichi Pref.
FOOD
2016
25 minutes
Episode(s): 12
english
Japanese

Out of many regional food found in Nagoya, one can't avoid 'Miso dishes' which use red thick sauce from soya paste. Variations are Miso Udon Noodle (Miso Nikomi Udon) and pork cutlet with miso sauce (Miso Katsu or Miso Kushikatsu). People enjoy these savory dishes with their rich flavored sauce. The camera focuses on Miso Udon Noodle by Yamamotoya, one of Nagoya's well-known restaurants.
Customers who watch this video also watch