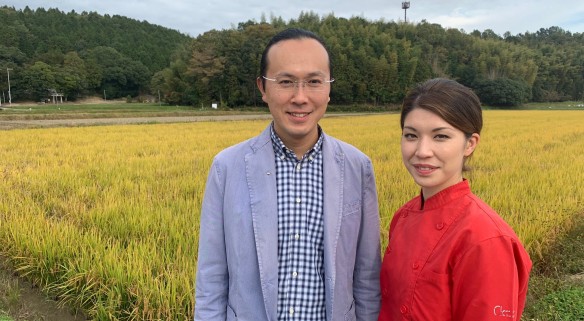 Rice Pasta that Makes the World Smile- Himeji, Hyogo Prefecture
TRAVEL
2019
30 mins
Episode(s): 1
none: None
Japanese


Claudia was born in Florence, Italy, and currently runs a restaurant called "Pasta Sorriso" with her husband in Himeji, Hyogo Prefecture. In Italian,
sorriso
means "smile" and
riso
means "rice". So "Pasta Sorriso" can be interpreted to mean "Rice Pasta that Makes the World Smile". We take a look at how the rice from Himeji and the pasta-making skills from Florence merge to create a wonderful pasta that makes everyone smile!
Part of
"Beauty of Japan- Season 2"
!
Customers who watch this video also watch