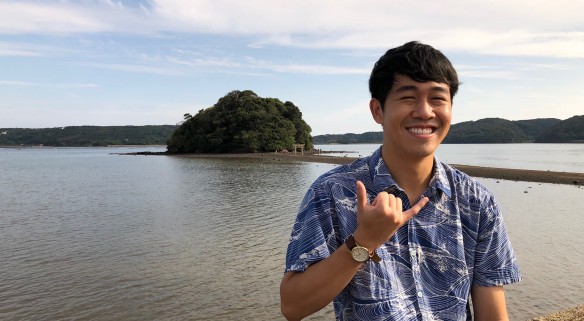 The Iki Sea that Enchanted a Hawaiian Man- Iki, Nagasaki Prefecture
TRAVEL
2018
30 mins
Japanese


There are more than 30 beaches on the Iki Islands in Nagasaki Prefecture. Matthew, who was born in the United States, claims that its beaches are just as beautiful as those in Hawaii. His job is to assist foreign artists and visitors on the island, and he promotes the various wonders Iki has to offer.
We follow the story of a man who hopes to connect Iki to rest of the world.
Part of
"Beauty of Japan-Season 2"
!
Customers who watch this video also watch