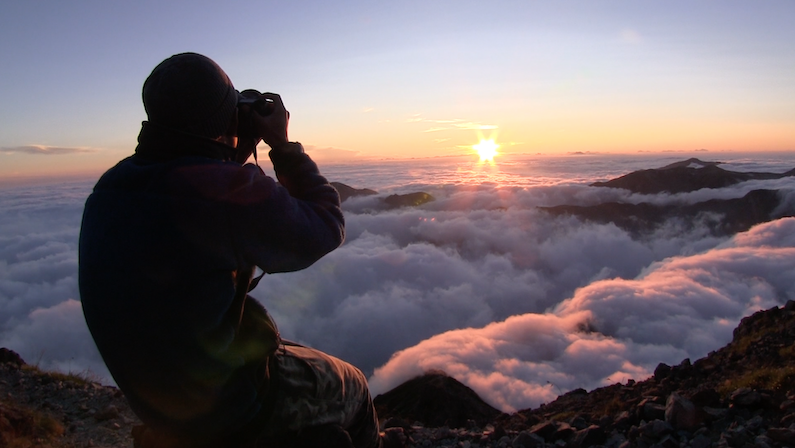 At the Top of the Sky ~The Yarigatake Hut's 100 Years Story ~
DOCUMENTARY
2019
104 min
Episode(s): 1
none: None
Spanish

In April 2017, Daisuke - the 4th generation successor to the "Yarigatake Sanso" mountain hut located on one of the most renown mountains of the Japanese Alps, made the decision to quit his job at a major mobile phone company to become the successor. From an early age, he had been brought to Yarigatake by his father, and had always harbored dreams to one day work there. When He started training to become the successor in April, the mountain was still full of snow.

Daisuke was surprised by how unexpectedly difficult the work was. However, his newly-married wife, Shoko, who waited for him in Matsumoto City at the foot of the Japanese Alp, said that the Daisuke she saw featured in the mountain blogs and photos had a lively smile that could not have be seen in his previous workplace. While struggling to master the unfamiliar work, Daisuke began to wish he could share the sights that could only be seen at Takayama to a wider audience.

From the opening of the hut to its closing in November, we closely follow what happened during a single hiking season at Yarigatake Sanso. We take a look at the legacy that has been passed on for 100 years by the 4 generations of men living in close companionship with Yarigatake. Additionally, throughout this program, we will introduce the harsh yet breathtaking nature that entranced the four men.
Customers who watch this video also watch