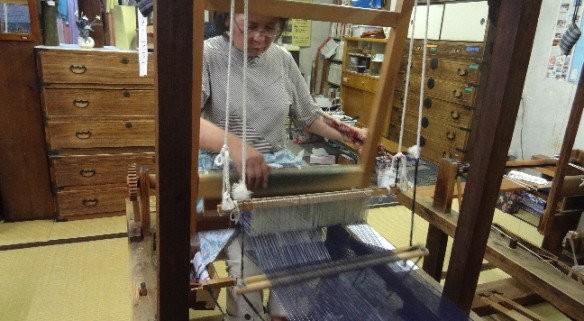 Okada village's proud pure Cotton
Chita city, Aichi Pref.
TRAVEL
2014
30mins
Episode(s): 1
english
Japanese


Sarashi (untreated) cotton fabric can be used in many ways. Since the early time of the Edo period, Chita Sarahi, produced in Okada village, in Chita city, has been sold in Edo, and it resulted to become the biggest cotton-weaving city.
The manufacturers have now declined, however, the local residents still weave cotton for home use, and they are handing over their skills to the next generation.
This documentary shows how Chita Sarashi, once famous in the Edo period, has been transformed while preserving the beautiful lines of old houses and warehouses.
*Part of the 'Beauty of Japan' series.
Customers who watch this video also watch