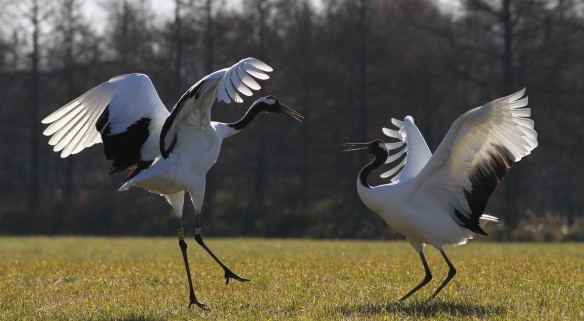 Living together with the God of Wetland: the Red-crowned Crane
Kushiro city, Hokkaido Pref.
TRAVEL
2014
30mins
Episode(s): 1
english
Japanese

'Tanchozuru', or red-crowned cranes, are designated as a special national monument which are seen in Kushiro wetland.
In the Ainu language, they refer to this elegant and graceful bird as the 'sarurun kamuy' (god of wetland).
The camera follows those working to preserve the environment, and who feed the cranes during the bitter cold winter, and support them in breeding in the spring. These duties have been handed down over generations since the early 19th century.
The program also focuses on the residents who work on their dream to bring the Tanchozuru back to the surrounding area of Sapporo city.
*Part of 'Beauty of Japan' series.
Customers who watch this video also watch