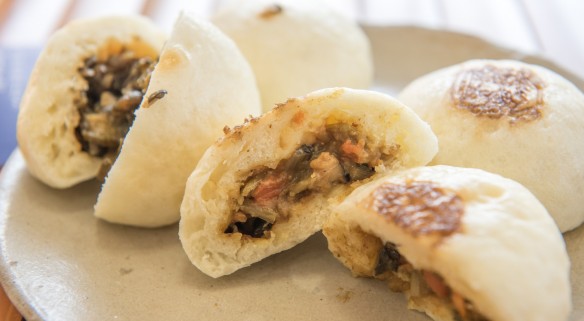 'Oyaki', Long-life Village's Savory Cake
Suzaka city, Nagano Pref.
FOOD
2016
25 minutes
Episode(s): 1
english
Japanese

Oyaki is a steamed or grilled savory cake made of cooked vegetable stuffed in a flour dough. It can also be made with An (sweet bean curd) wrapped in a flour dough. This is a traditional home cuisine in Nagano prefecture. There are many Oyaki manufacturers in the region. Among many variations of stuffing, the most popular one is the 'Marunasu', a local aubergine. The camera follows this regional food culture and the people who make their living in the area.
Customers who watch this video also watch