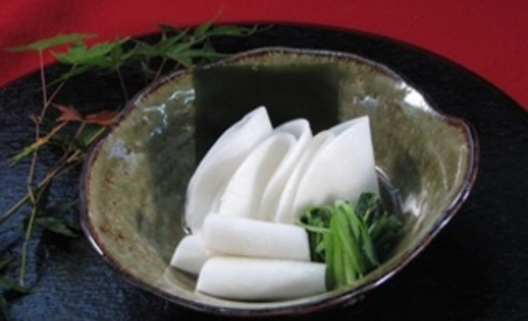 'Senmaizuke' Pickled Turnip
Kyoto city, Kyoto Pref.
FOOD
2016
25 minutes
Episode(s): 12
english
Japanese

The old city of Kyoto is famous for pickles using local vegetables: Suguki, Shibazuke and Senmaizuke. Nowadays there are many producers of Senmaizuke on the market but it was first made by Kyoto's pickles specialist, Daito. For more than 150 years, the recipes were passed on over generations. The camera focuses on the Senmaizuke pickles made from Shogoin Kabu Turnips, a local vegetable produced by selected farmers.
Customers who watch this video also watch