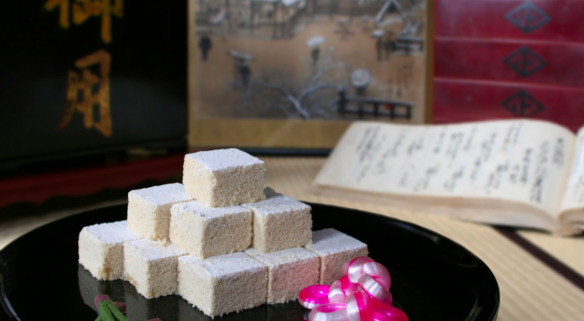 'Koshinoyuki' Sweets
Nagaoka city, Niigata Pref.
FOOD
2016
25 minutes
Episode(s): 12
english
Japanese

Koshinoyuki is one of the three best sweets in Japan made of fine sugar and rice flour. Created in Edo period in Nagaoka city, Niigata Prefecture, it spread across Japan. Shinsaku Takasugi, a famous samurai, was said to scatter this sweets over a bonsai pine tree next to his death bed while saying "I wanted to see some remaining of snow". This sweet is delicate like snow flakes, melting in the mouth with sophisticated sweetness. This documentary focuses on how those delicate sweets are made, following 230 years of tradition.
Customers who watch this video also watch